Why We Give
We give back to our local community to help promote a better quality of life for all. Our partnerships with the Clarksville Montgomery County Education Foundation, the Montgomery County Veterans Coalition, and Austin Peay State University support each organization's goals. Thank you for helping us make a difference!
Montgomery County Veterans Coalition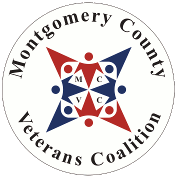 The Montgomery County Veterans Coalition brings together the community to share information, knowledge, support and resources in order to become a unified voice in advocating for veterans in our community by identifying issues and creating solutions, without the duplication of services.
Vision
To create a community united in the care of veterans.
Goals
To provide a vehicle for the flow of relevant veteran information to be distributed to the community.

To reduce duplication of services.

To be a resource for the community in the education of veteran issues.

To include surrounding counties to share in our community of veteran support.

To provide networking opportunities to all who serve veterans.

To become a unified voice in advocating for the veterans of our community.

To provide a forum for those serving veterans to identify issues and create solutions.
Values
We will value the opinions and contributions of all members with no single member's voice or effort carrying more weight than others.
While there is an administrative leader of the Coalition, that leader is held accountable by every member.
It is our privilege and duty to serve our veterans as they have served us.
We believe a unified voice will enable us to create change.
We will value each other and treat each other with dignity and respect at all times, and remember the Coalition exists to serve veterans and each other.
We believe that collaboration will result in each member's organizations growing stronger.
Austin Peay State University
Austin Peay State University is located on an urban campus that for over 180 years has been used for educational purposes and on which the buildings of five colleges have stood. APSU is located in Clarksville, Tennessee, the state's fifth largest and youngest city. The school is named after former Tennessee Governor Austin Peay, a Clarksville native. Austin Peay is a four-year public, masters level university offering over 56 majors and 63 different concentrations.
Mission Statement
Austin Peay State University is a comprehensive university committed to raising the educational attainment of the citizenry, developing programs and services that address regional needs, and providing collaborative opportunities that connect university expertise with private and public resources. Collectively, these endeavors contribute significantly to the intellectual, economic, social, physical, and cultural development of the region. APSU prepares students to be engaged and productive citizens, while recognizing that society and the marketplace require global awareness and continuous learning. This mission will be accomplished by:
Offering undergraduate, graduate, and student support programs designed to promote critical thinking, communication skills, creativity, and leadership;

Expanding access opportunities and services to traditional and nontraditional students, including the use of multiple delivery systems, flexible scheduling, and satellite locations;

Promoting equal access, diversity, an appreciation of all cultures, and respect for all persons;

Serving the military community at Fort Campbell through complete academic programs;

Providing academic services that support student persistence to graduation;

Fostering a positive campus environment that encourages active participation in university life; and

Developing programs (credit and noncredit), conducting research, and providing services that contribute significantly to the quality of life, learning, and workforce development needs of the region.
Vision Statement
APSU's vision is to create a collaborative, integrative learning community, instilling in students habits of critical inquiry as they gain knowledge, skills, and values for life and work in a global society.
Clarksville-Montgomery County Education Foundation
The Clarksville-Montgomery County Education Foundation exists to support the improvement of public education by providing the Clarksville-Montgomery County School System additional funding for the support of programs and initiatives that contribute to student achievement.
Our children have the opportunity to grow and learn at one of the best school districts in Tennessee. One of the many ways the Clarksville-Montgomery County School System continues to be a premier educational institution is through the programs funded by the Education Foundation.
The CMC Education Foundation is a non-profit foundation that functions as a fundraising support for program initiatives. When teachers and school leaders see a need for a resource that would enhance learning for students, but are not funded through the normal school budget, we step in and provide financial assistance. This helps ensure that our students receive all the necessary tools and resources to help further their educational experience. The Foundation funded Great Idea Grants, 3-D printers, school supplies, professional development opportunities, academic awards recognition, incentives for passing advanced placement exams, and much more.