We pride ourselves on creating long-lasting relationships with our clients. Our #1 goal is to help our buyers make wise real estate purchasing decisions. In doing this, we must be honest and candid, even if it means pointing out negative aspects of a particular property. We offer my clients the highest level of service by providing and in-depth analysis of their needs and wants. We offer personal service and do not hand off my clients to anyone. Communication and teamwork are the two greatest keys to success! We are with my clients until the reach their goal and we do not forget them. So, let's take an exciting journey together! We look forward to meeting your real estate needs every step of the way!
Our Services for Buyers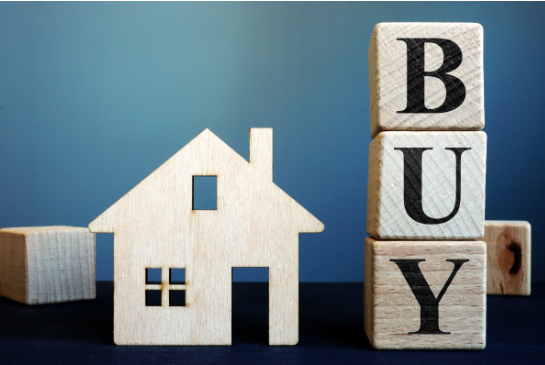 Needs analysis interview

Customized communication plan

Assistance with lender pre-approval

Computerized property match and email notification

Personal home tours with itinerary and listing details

Comparative market analysis on property prior to making an offer

Writing a contract that will protect you

Present your offer and negotiate on your behalf

Coordinate with Inspector, Lender, Title Company and closing agent to ensure your accepted offer closes
Customized Communication
We will email you new listings that meet your criteria on a daily/weekly basis. We will talk with you weekly and will call you immediately if a property meeting your criteria hits the market or has a price reduction.

Our office hours are Monday-Friday from 9:00am-6:00pm. Please text/email outside of business hours and we will respond as soon as we can.
The Advantages of a Buyer Agency Agreement
Your interests are professionally represented
Enlisting the services of a professional Buyer's Agent is similar to using an accountant to help you with your taxes, a doctor to help you with your health care, or a mechanic to help you with your car. If you had the time to devote to learning everything about accounting, medicine, and automotive mechanics, you could do these services yourself. But who has the time? This is why you allow other professionals to help you in their specific areas of expertise.
We will take care of the hassles of everyday real estate transactions for you. We let you concentrate on your full-time job, while we do our job. We will guide you through the home-buying process and exclusively represent your interests as we help you find a home, present your contract offer, negotiate, and close on your home!
You get a personal specialist who knows your needs
Just as your accountant, doctor, and mechanic understand your specific needs, your Buyer's Agent gets to know your real estate needs and concerns. This type of relationship is built through open communication at all times. Your Buyer's Agent will save you a lot of time by providing you all the details about any home before you see it. In addition, your Buyer's Agent will listen to your feedback and concerns about each home.
You will quickly and conveniently get a great home
The advantage to signing a Buyer's Agency Agreement with me is that you will have a professional agent working to find and secure the ideal home for you. It is extremely difficult to find a home that meets your needs, get a contract negotiated, and close the transaction without an experienced agent. You won't need to spend endless evenings and weekends driving around looking for homes or trying to search computer networks by yourself. When you tour homes with me, you will already know that the homes meet your criteria and are within your price range.
What is the Buyer's Agency Agreement
Entering into a Buyer's Agency Agreement has countless advantages. When you sign the agreement, you are simply agreeing to "hire" us, a personal representative who, by law, must represent your best interests to the best of my ability. All of this personal service is available at absolutely NO COST TO YOU! Generally, the Seller's Agent is responsible for paying your Buyer's Agent fee.
With us, you get a professional agent devoted to protecting your needs and to helping you make one of the most important investment decisions of your life!
Pre-Qualification and Pre-Approval

Many buyers apply for a loan and obtain conditional approval before they find the home they want to buy. Why?
Pre-qualifying will help you in the following ways:
Generally, interest rates are locked in for a set period of time. You will know in advance exactly what your payments will be on offers you choose to make.

You won't waste time considering homes you cannot afford.
Pre-approval will help you in the following ways:
A seller may choose to make concessions if they know that your financing is secured. You are like a cash buyer, and this may make your offer more competitive.

You can select the best loan package without being under pressure.
How Much Home Can You Afford?
There are three key factors to consider:
The down payment

Your ability to qualify for a mortgage

The closing costs associated with your transaction.
Down Payment Requirements:
Most loans today require a down payment of between 3.5% and 5.0% depending on the type and terms of the loan. If you are able to come up with a 20-25% down payment, you may be eligible to take advantage of special fast-track programs and possibly eliminate mortgage insurance.
Closing Costs:
You will be required to pay fees for loan processing and other closing costs. These fees must be paid in full at the final settlement, unless you are able to include them in your financing. Typically, total closing costs will range between 2-5% of your mortgage loan.
Qualifying For The Mortgage:
Most lenders require that your monthly payment range between 25-28% of your gross monthly income. Your mortgage payment to the lender includes the following items:
The principal on the loan (P)

The interest on the loan (I)

Property taxes (T),

The homeowner's insurance (I).
Your total monthly PITI and all debts (from installments to revolving charge accounts) should range between 33-38% of your gross monthly income. These key factors determine your ability to secure a home loan: Credit Report, Assets, Income, and Property Value.
Making An Offer
Once you have found the home you wish to purchase, you will need to determine what offer you are willing to make for the home. It is important to remember that the more competition there is for the home, the higher the offer should be – sometimes even exceeding the asking price. Remember, Be Realistic. Make offers you want the other party to sign!
To communicate your interest in purchasing a home, we will present the listing agent with a written offer. When the seller accepts an offer, it becomes a legal contract. When you write an offer, you should be prepared to pay an earnest money deposit. This is to guarantee that your intention is to purchase the property.
After we present your offer to the listing agent it will either be accepted, rejected, or the seller will make a counter offer. This is when we will negotiate terms of the contract if necessary.
The step-by-step contract procedure for most single-family home purchases is standard. The purchase agreement used is a standard document approved by our local Association/Board of Realtors®.
The purchase agreement or contract constitutes your offer to buy and, once accepted by the seller, becomes a valid, legal contract. For this reason, it is important to understand what is written on the contract offer.
What next? Behind The Scenes
Now that you have decided to buy your home, what happens between now and the time you legally own the home? A Title Company may handle the following items. NOTE: in different parts of the country attorneys, lenders, escrow companies and other persons who are independent of, title companies perform some or all of these functions.
Earnest Money – An agreement to convey starts the process once it is received at the Title Company. Once you submit the loan application, it is usually subject to a credit check, an appraisal, and sometimes, a survey of the property.
Tax Check – What taxes are owed on the property? The Title Company contacts the various assessor-collectors.
Title Search – Copies of documents are gathered from various public records: deeds, deeds of trust, various assessments and matters of probate, heirship, divorce, and bankruptcy are addressed.
Examination – Verification of the legal owner and debts owed.
Document Preparation – Appropriate forms are prepared for conveyance and settlement.
Settlement – An Escrow Officer oversees the closing of the transaction: seller signs the deed, you sign a new mortgage, the old loan is paid off and the new loan is established. Seller, Realtors, attorneys, surveyors, Title Company, and other service providers for the parties are paid. Title insurance policies will then be issued to you and your lender.
Title Insurance - There are two types of title insurance:
Coverage that protects the lender for the amount of the mortgage,

Coverage that protects your equity in the property.
Both you and your lender will want the security offered by title insurance. Why?
Title agents search public records to determine who has owned any piece of property, but these records may not reflect irregularities that are almost impossible to find. Here are some examples: an unauthorized seller forges the deed to the property; an unknown, but rightful heir to the property shows up after the sale to claim ownership; conflicts arise over a will from a deceased owner; or a land survey showing the boundaries of your property is incorrect.
For a one-time charge at closing, title insurance will safeguard you against problems including those events an exhaustive search will not reveal.