5 Things Every Pet Owner Needs to do Before Selling Their Home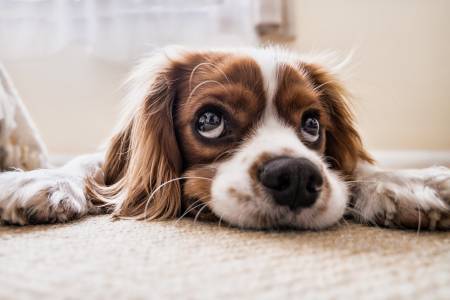 Millions of homeowners share their homes with dogs, cats, reptiles, fish, hamsters, birds and many other types of our world's finest creatures. We all love our pets dearly, but when it comes to selling your home, it is best to keep the pet exposure to a minimum. Here are five things that you should do if you are a pet-owner who is ready to put your home on the market:
1. Relocate pets during showings
If you are not at your home during showings, then there is no reason for your pets to be there either. I know it is hard to believe, but some people might not love your animals as much as you do.
The easiest way to allow a buyer to focus on the beauty of your home is by eliminating any distractions, and pets happen to be one of those distractions. You don't want a buyer to open a closet and be surprised by a cat sleeping on the shelves, or walk into the garage only to be met by the shocking jump of a 100lb dog. Take your pets away with you during home showings, or if you are personally staying for the showing, ask a trusted friend or family member to watch them at their house.
2. Repair any damages caused by pets
Although we love our fur babies, they can be a nuisance to the integrity of our homes. Some of the most common damages caused by pets include scratched doors, punctured window screens, tethered carpets, shredded furniture legs and scratched hardwood floors.
Before showing your home to potential buyers, make sure to repair any damages that you can. The last thing a buyer wants to do is spend their money fixing problems caused by your pet.
3. Eliminate odors
Bad odors can drive potential buyers right out of the door, and pets tend to leave behind different smells. The most common pet odor that lingers in a home is, you guessed it, urine.
Pets have accidents. Unfortunately, if those accidents are not properly taken care of by the seller, a buyer will not want to figure out how to get rid of the smell themselves. As a seller, you might have to consider replacing or getting carpets/flooring professionally cleaned, washing the walls and even changing any air filters in your home to try to eliminate any unsavory smells.
4. Hide pet supplies and accessories
Put away any litter boxes, food bowls, toys, tanks, cages, and other pet supplies before showing your home. If a buyer sees remnants of a pet, they might start to wonder if the animals have caused any damage to the home. It can also be difficult for a buyer to imagine the home as their own if personal pet belongings are on display.
5. Clean any stains and pet hair
Deep cleaning your home is standard before any showing, but if you have pets, you will want to double check that you have removed any pet stains or hair.
A couch covered in dog hair can easily ruin a clean, staged home. Pet dander can also cause serious allergies, and the last thing a buyer wants is to have a reaction while walking through your home.